Make your Listings Shine Online with WOWZLER®

We all are doing our best to adjust to life during the COVID-19 outbreak. Life goes on, and so does real-estate business. By this time, almost all local real-estate boards had issued their recommendations to realtors.
These recommendations include encouragement to all realtors:
" to use technology like virtual home tours, video conference calls and electronic signatures to complete those transactions remotely to support social distancing efforts."
OREA "COVID-19 and Open Houses" [email protected] March 21, 2020 Email
The limitation of Virtual Tours is that it can only show the existing condition of the property. With recent restrictions and social distancing, decluttering, cleaning, staging, and photography services are getting more challenging to arrange. Understandably sellers are hesitant to let scores of workers, stagers, movers and cleaners into their homes. So should you risk listing property as-is?
WOWZLER® Virtual Renovation and Virtual Staging Services offer a great alternative.
There is no need to disrupt your client's life. No need to declutter and clean up. No need to hire contractors, stagers or rent furniture. We can create a gorgeous virtual representation of the property with just one visit from our professional photographer.
Click the button below to see the Complete Virtual Renovation


WOWZLER® Virtual Staging can fully stage any empty house or condo.
Using our vast catalogue of the latest fashion furniture and accessories, our team of Virtual Stagers will make any property shine.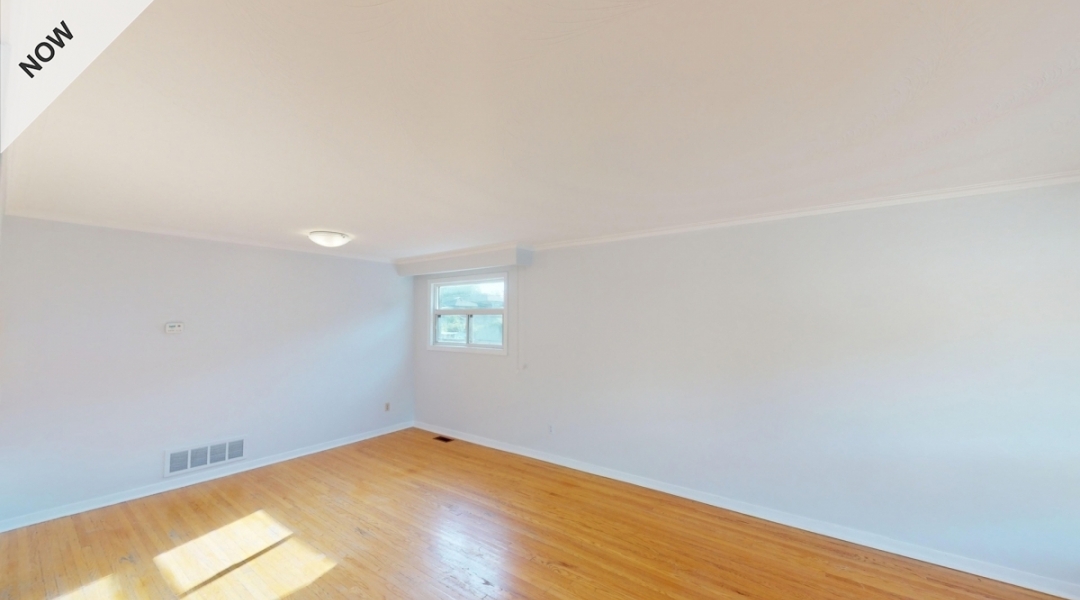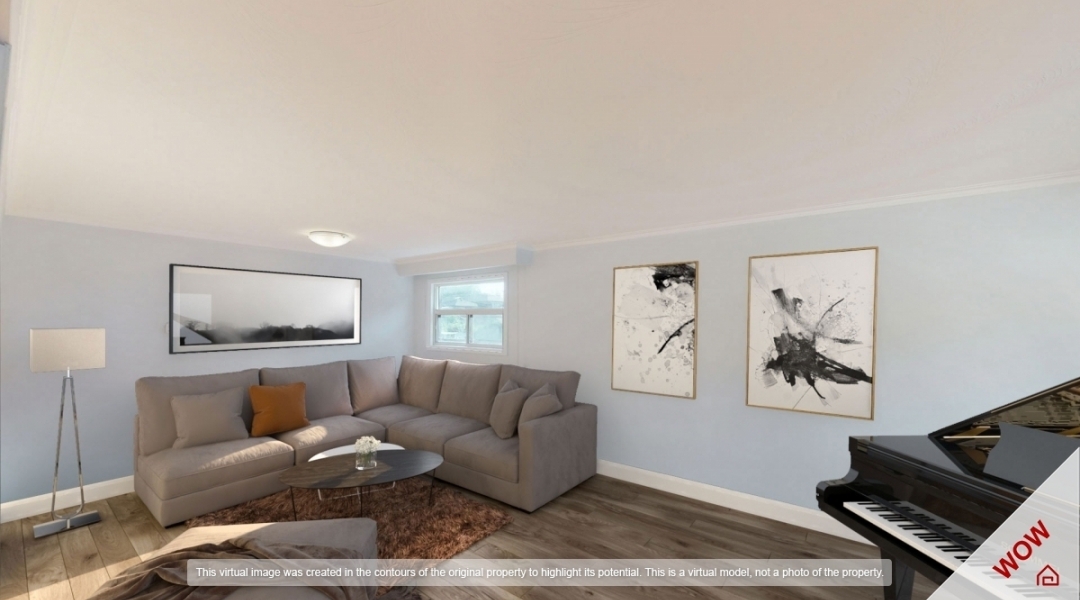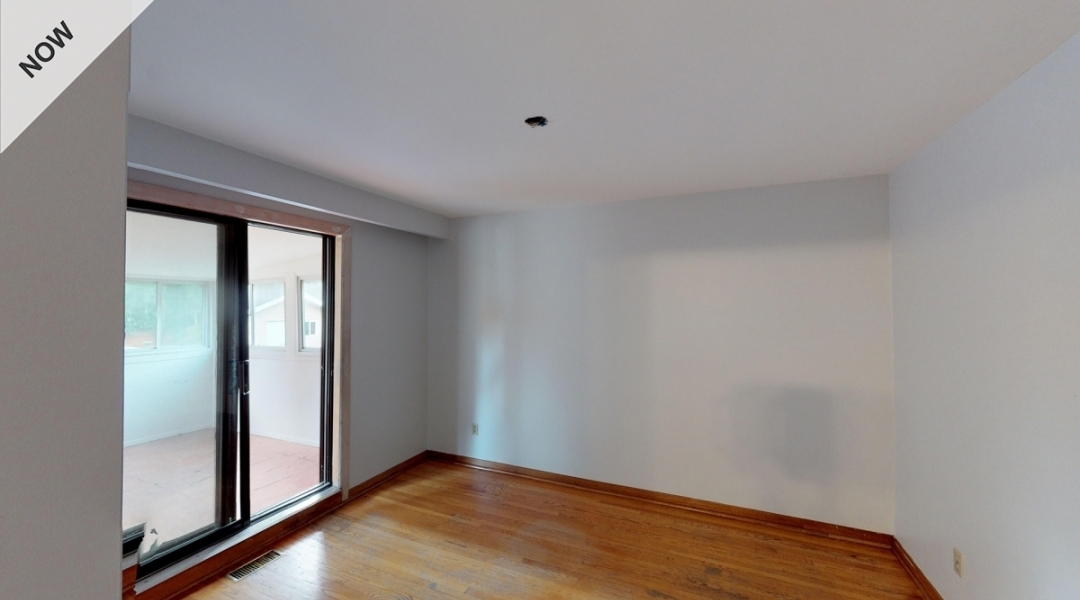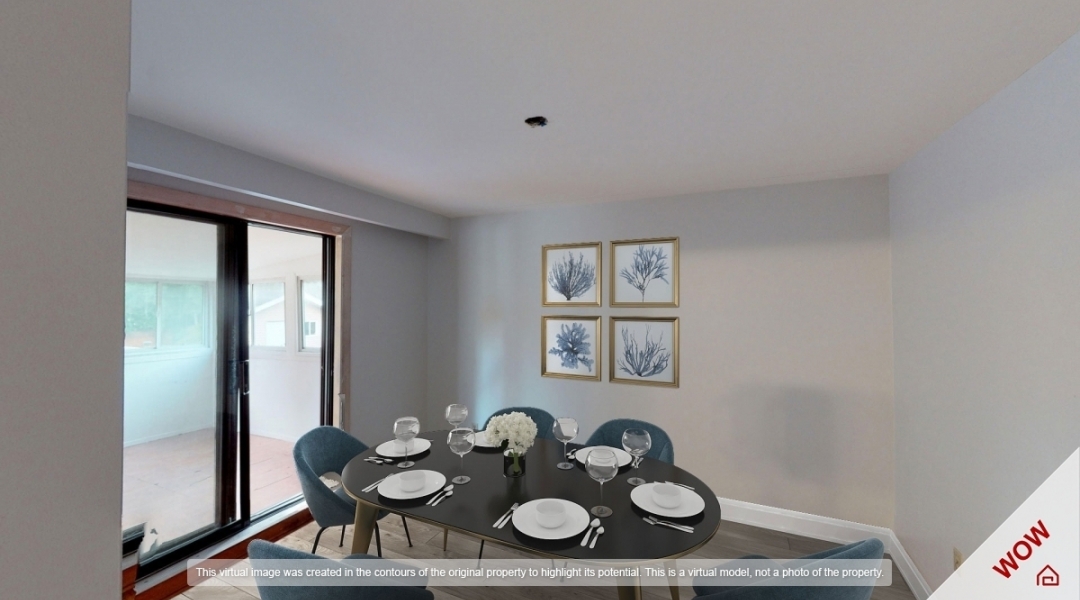 WOWZLER® Virtual Renovation solves the problem of shoddy floors, peeling off paint and antique kitchen cabinets.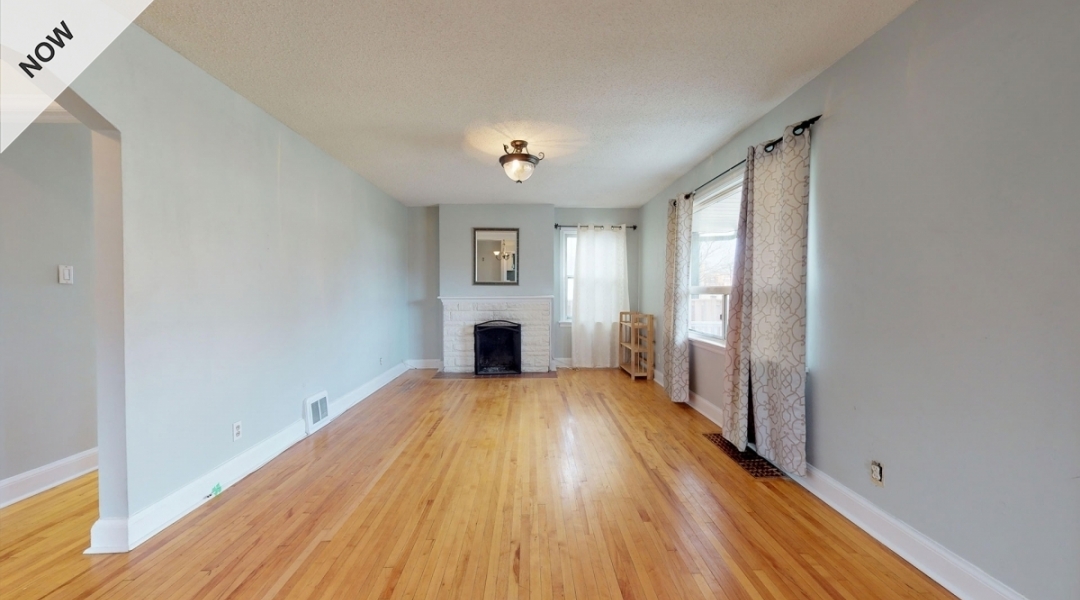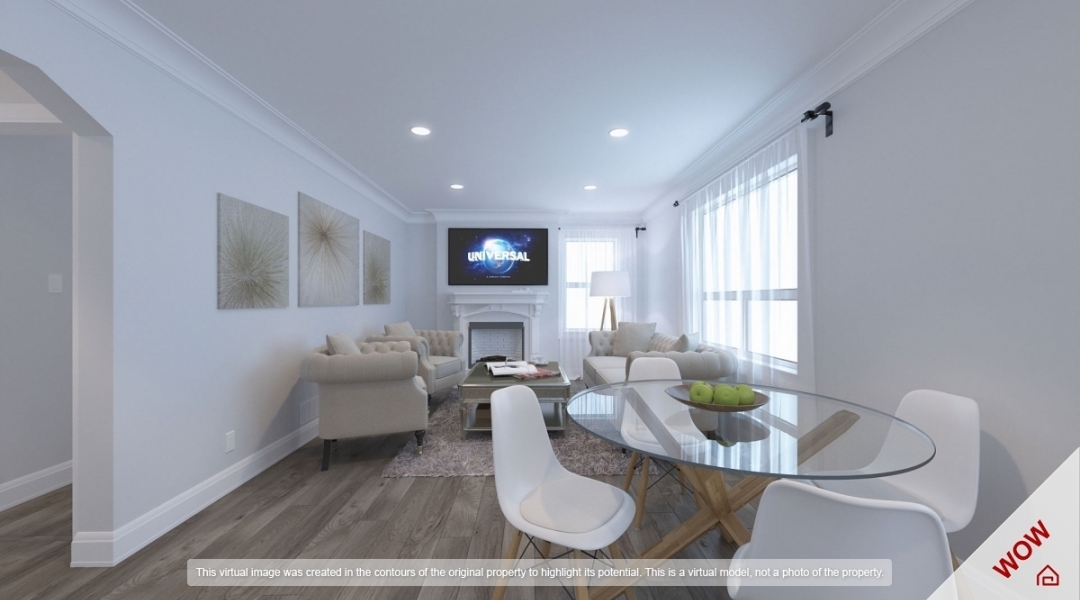 Instead of showing murky pictures, your listing will stand out from the crowd thanks to our ultra-realistic representation of what the property will look after renovation. All of our Virtual Renovations come with itemized quotes from top local contractors to demonstrate the cost of the proposed improvements.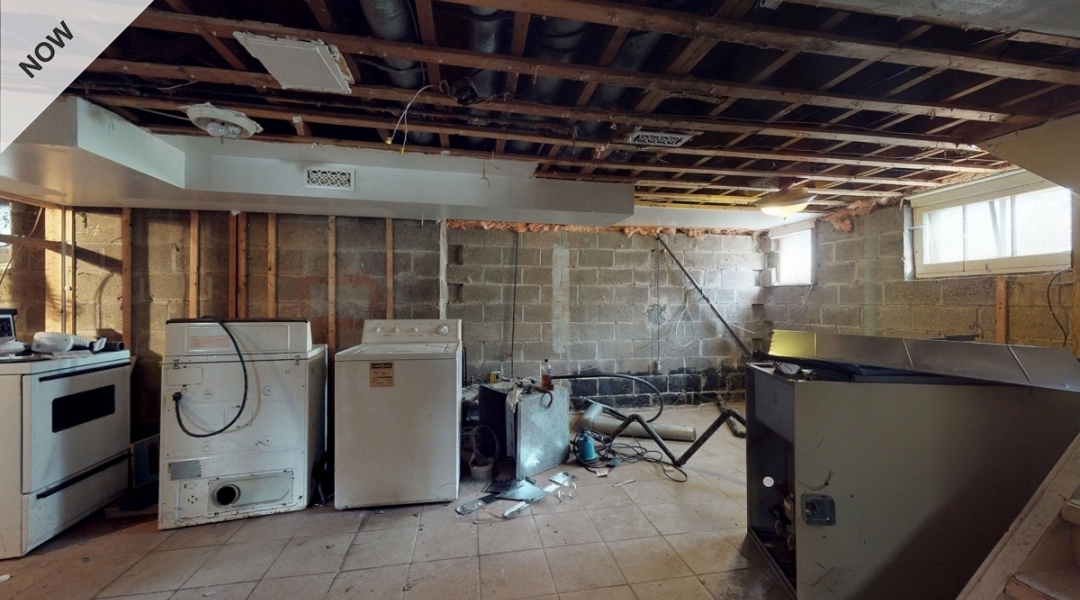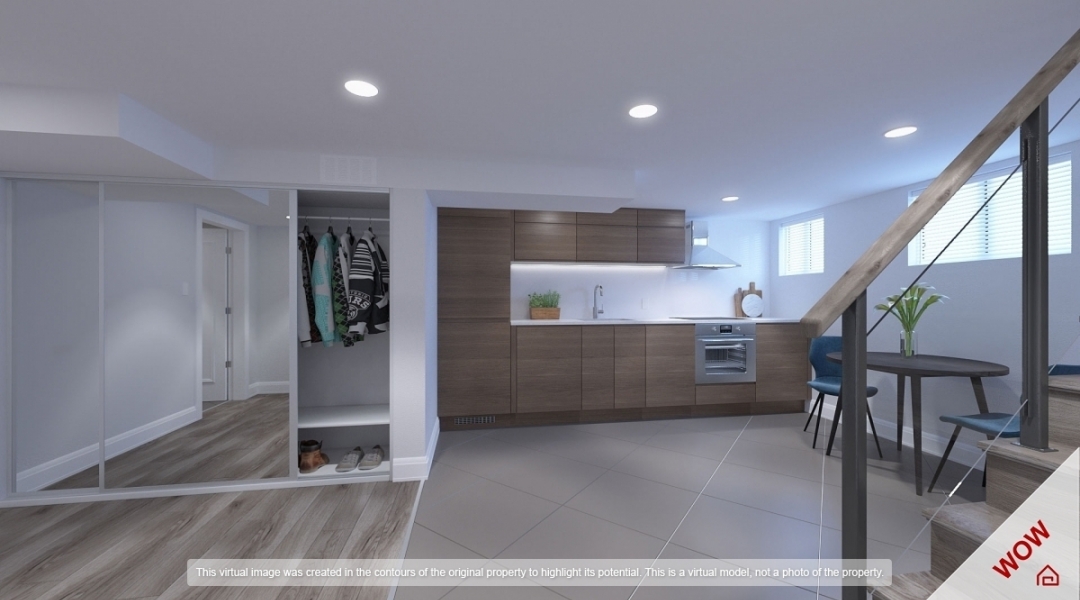 WOWZLER® Virtual Renovation and Virtual Staging come fully integrated into our Virtual Tour App.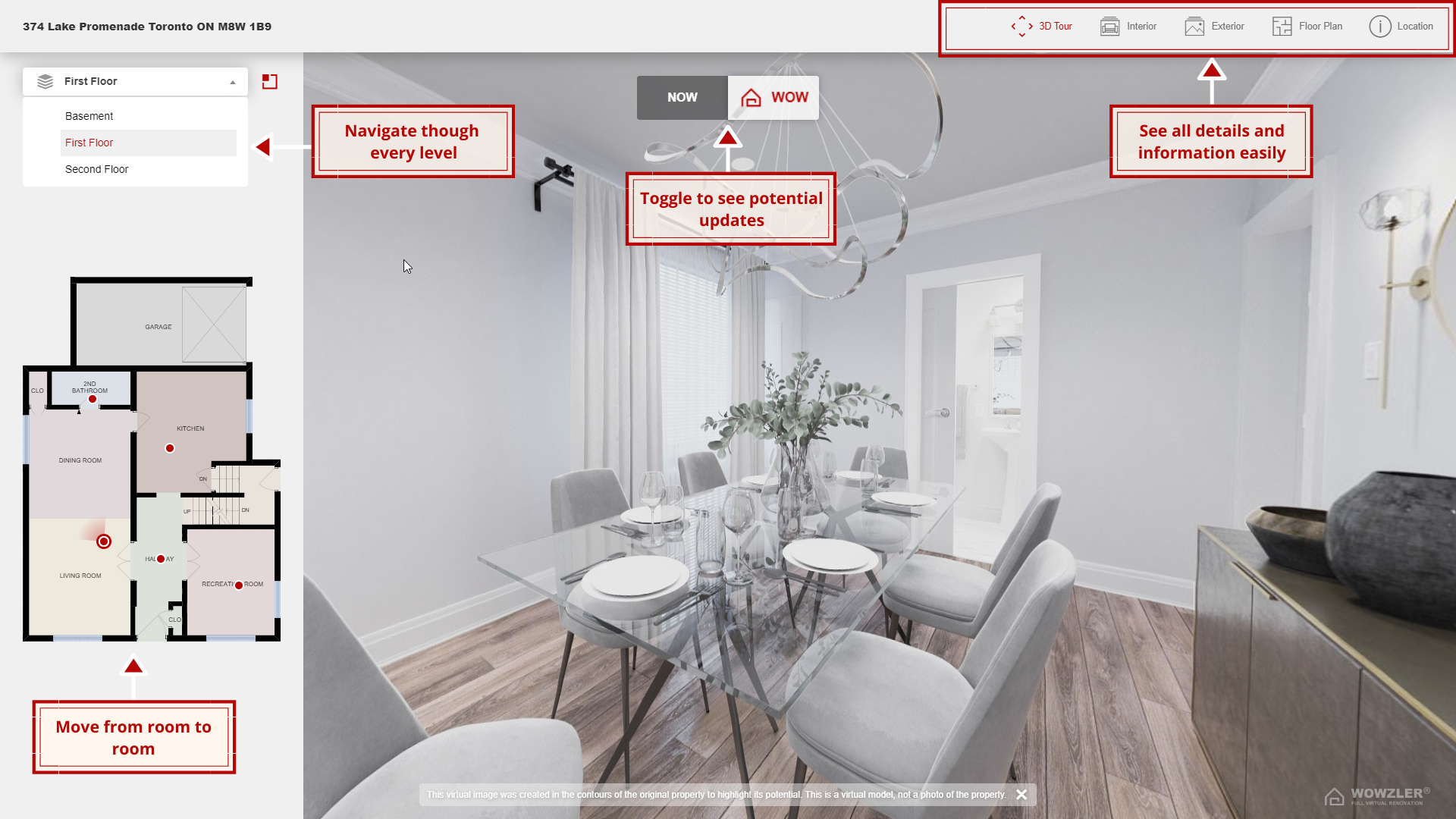 WOWZLER® Virtual Tour App shows the current state of the property in NOW mode and showcases the beauty and potential of your listing in WOW mode.
All of our images and Virtual Tours come with appropriate disclaimers and are fully compliant with local real estate board requirements.
To learn more call us at +1(905) 231-3080 or click the button below to set up a video-conference call