80 Harlandale Ave – Cute Little Piece of Paradise

The Neighbourhood
Yonge St and Sheppard Ave area is a bustling, culturally rich, and diverse neighborhood in Toronto. Located on the subway line, it features excellent shopping venues and recreation spaces.
There are plenty of busy bars and restaurants, parks, concert venues. The neighborhood offers exclusive access to modern living while still keeping its suburban charm.
The Little Piece of Paradise
80 Harlandale Ave is a beautiful one and a half storey home located on a quiet street a few steps away. Well built and maintained, the home offers spacious interiors, a large master bedroom, and plenty of space to host your family and friends.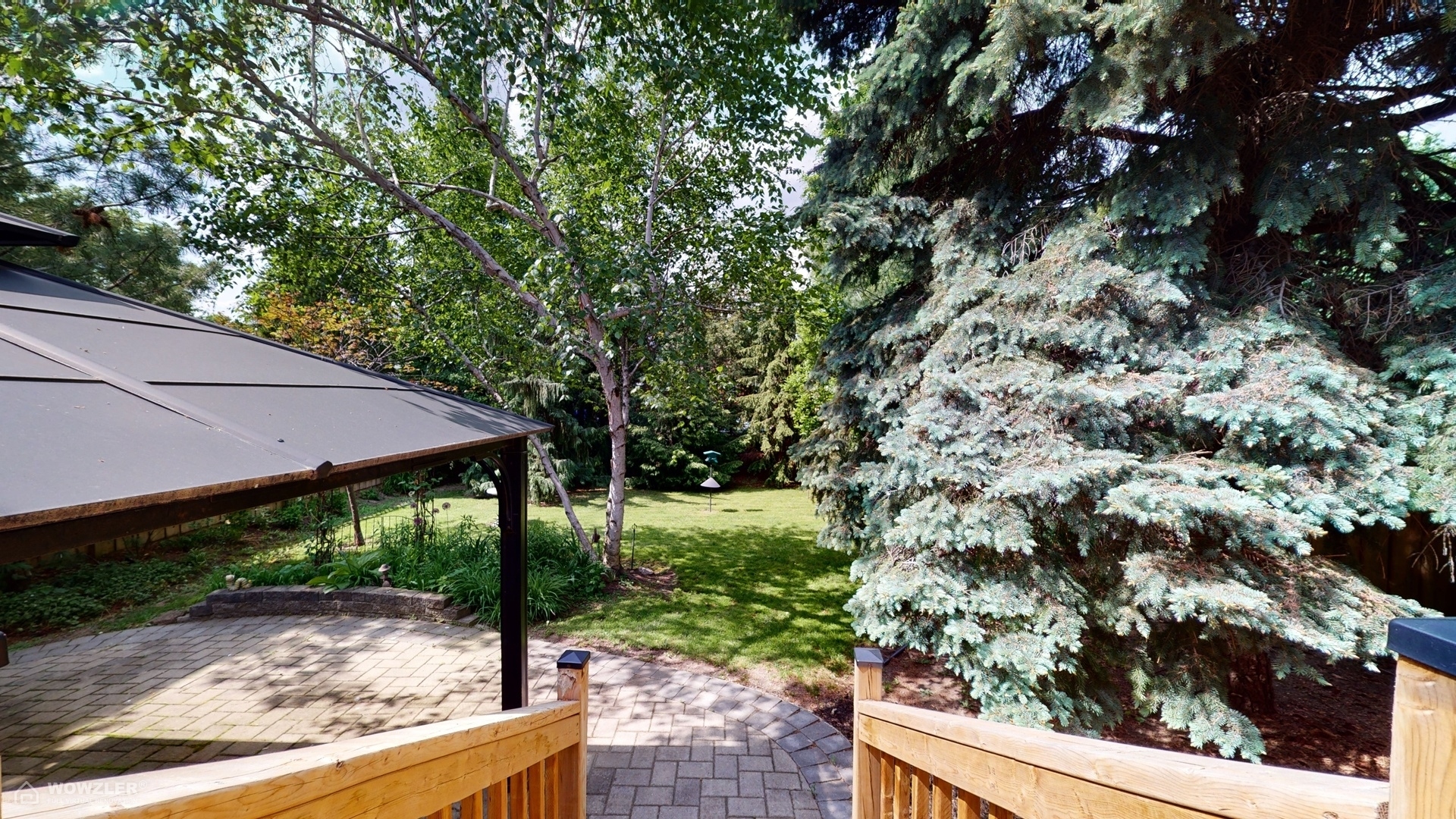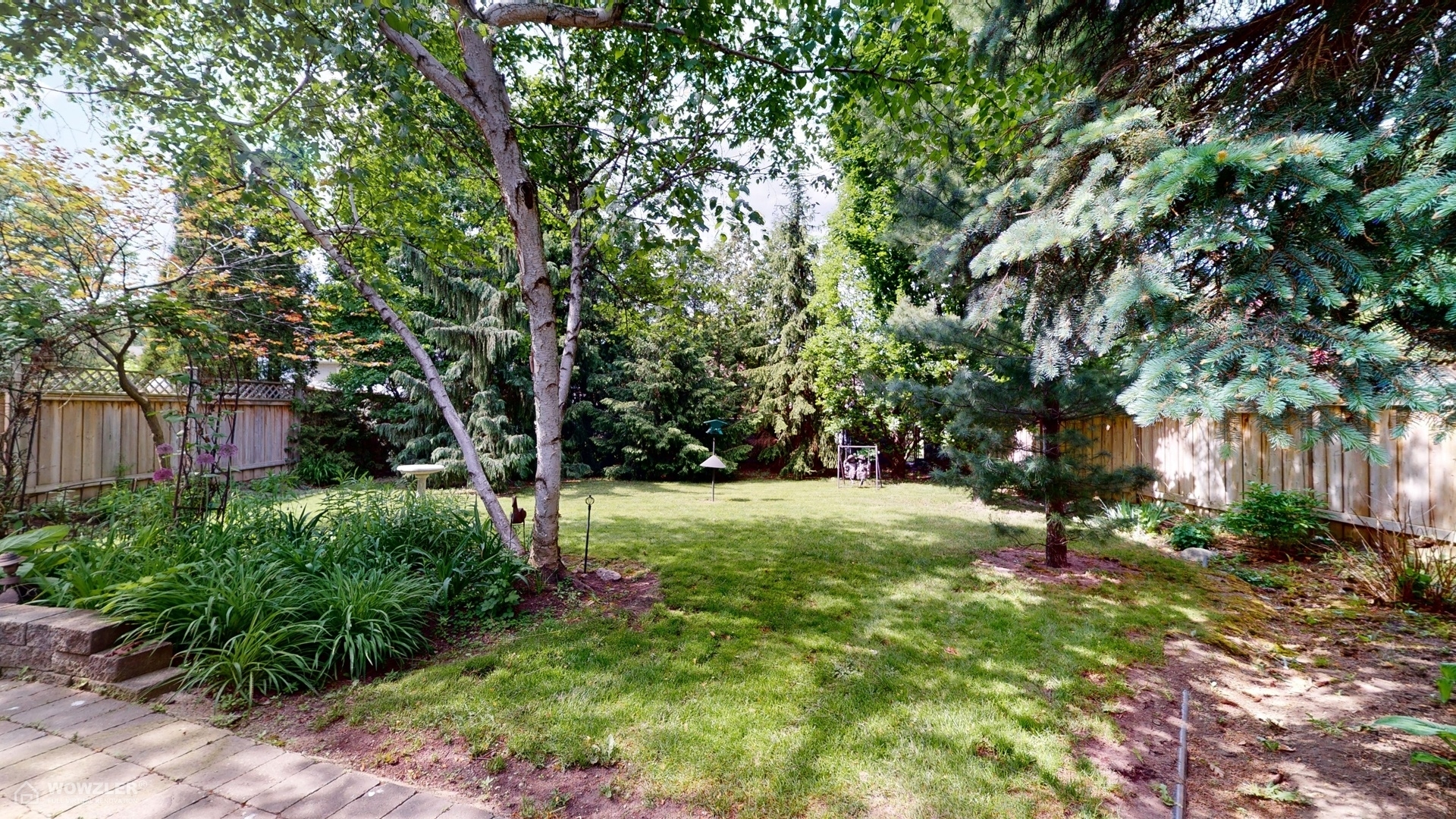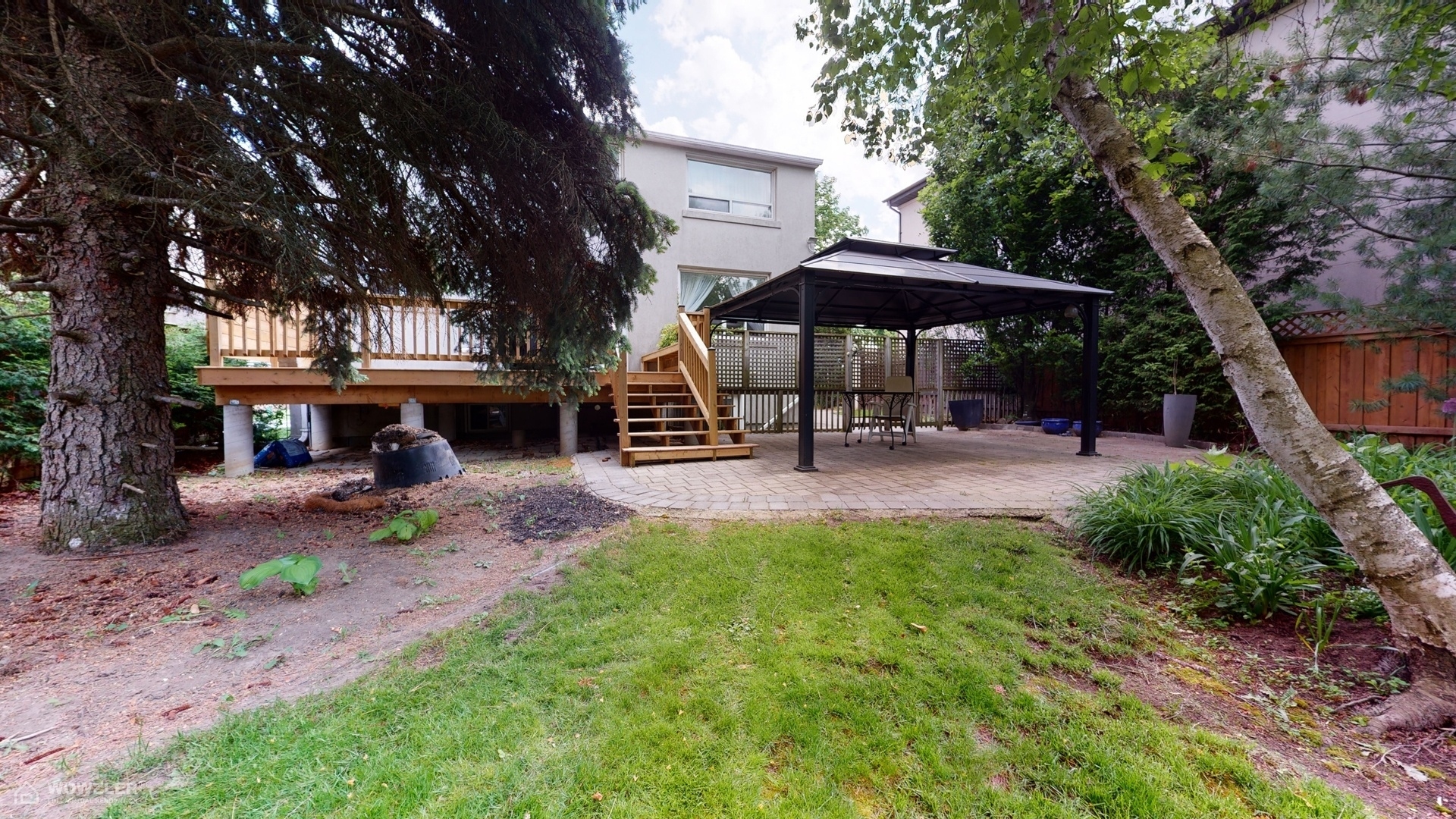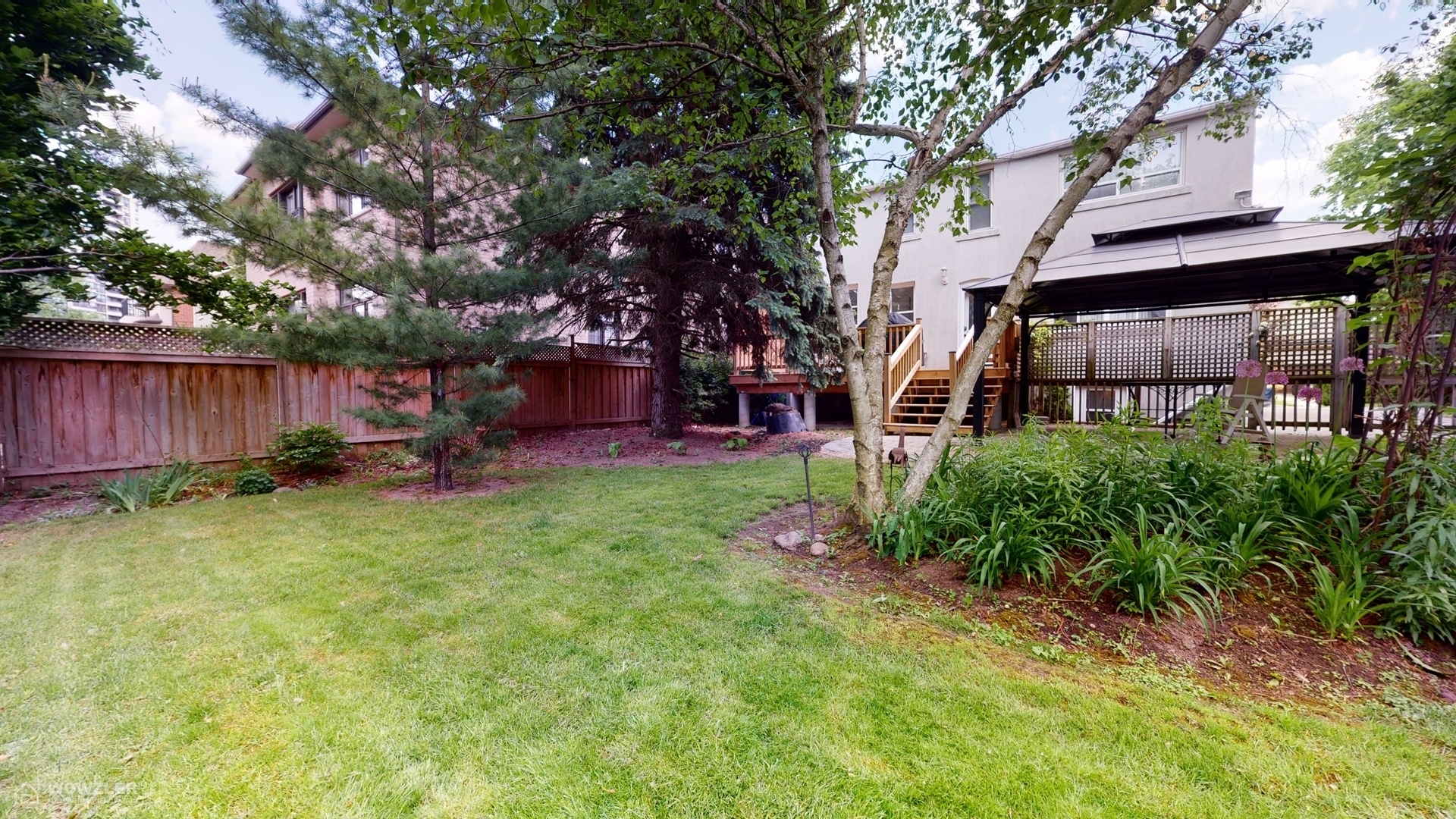 One of the best features of this house is a serene, beautiful backyard with a sunny deck, gazebo, and plenty of green space. You will love spending afternoons in the shadow of grand old trees, watching the last ruby-red sun rays reflect off crystal-like skyscrapers at sundown.
The Transformation
Chris Haller and Heather Griffiths from Royal LePage Hallmark had commissioned WOWZLER® to create a Virtual Renovation for this property. We were asked to show what great potential this property has.

Let me give you a tour through a unique presentation we have created for this charming property:
Living Room:
The first thing you notice when you enter the house is a very spacious living room. We had replaced carpets with hardwood floors, adding crown and baseboards. Our modeling team replaced the cornflake ceiling and added pot lights and a chandelier to create a clean, modern look.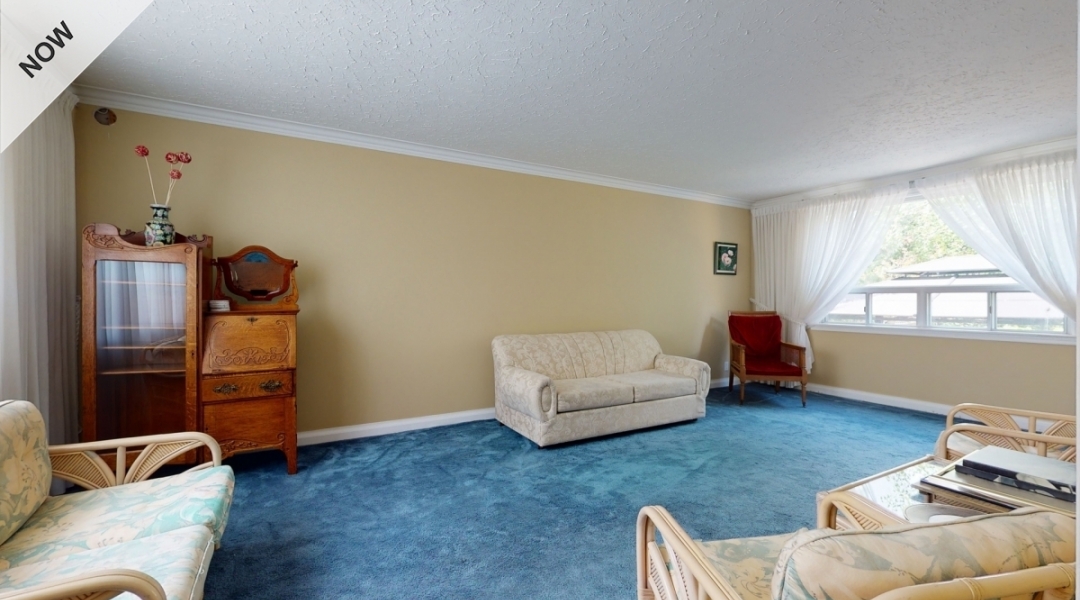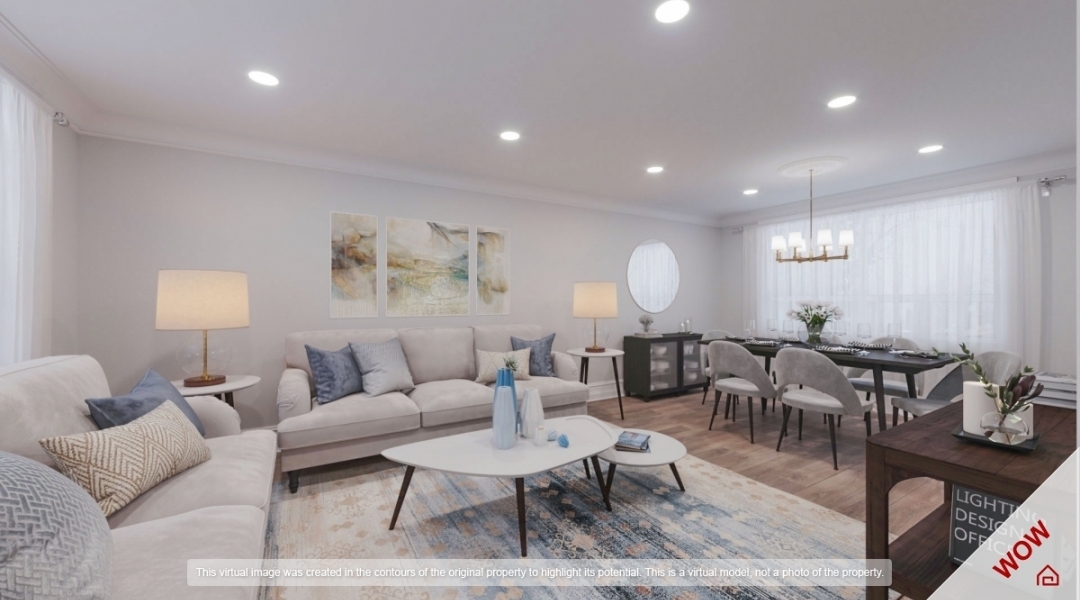 To better utilize the space, we had combined the living and dining room. We placed a dining table across from the kitchen and created an elegant dining area for the whole family. Our award-winning stager was determined to make sure furniture and accessories work well with carpets, mirrors, and artwork.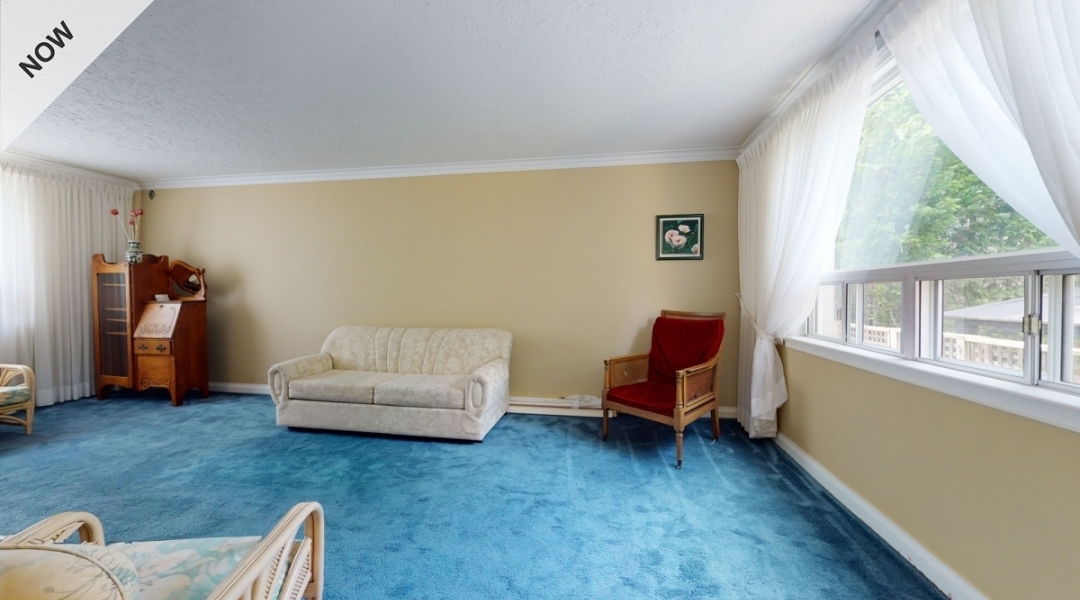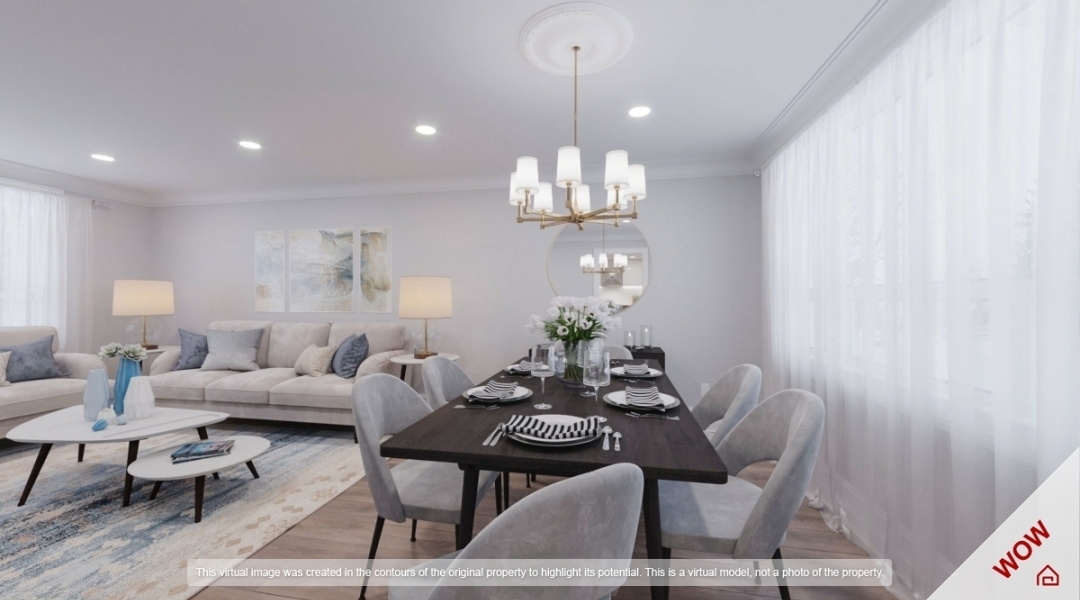 Kitchen:
The kitchen is one of the most essential parts of any house. Thanks to the years of experience in construction and staging industries, it was not hard for us to re-imagine the kitchen as a functional, yet stylish environment worthy of a demanding chef. We chose walnut and white cabinets with a white marble countertop and stainless steel stove with exhaust hood for functionality and style. As a final touch, we re-arranged the cabinets and freed up space for a petite kitchen table, without reducing storage space.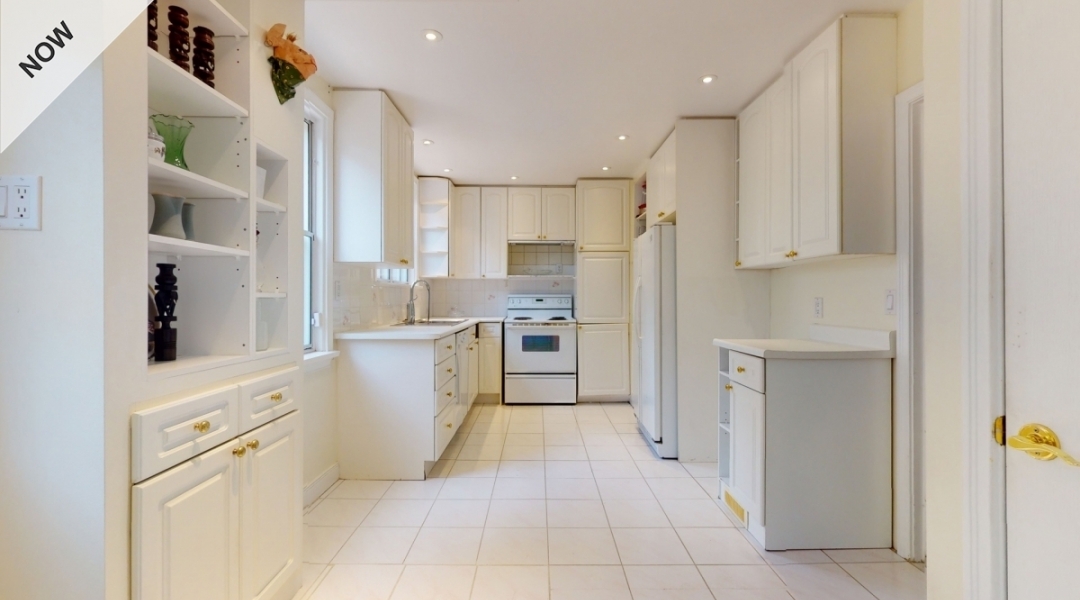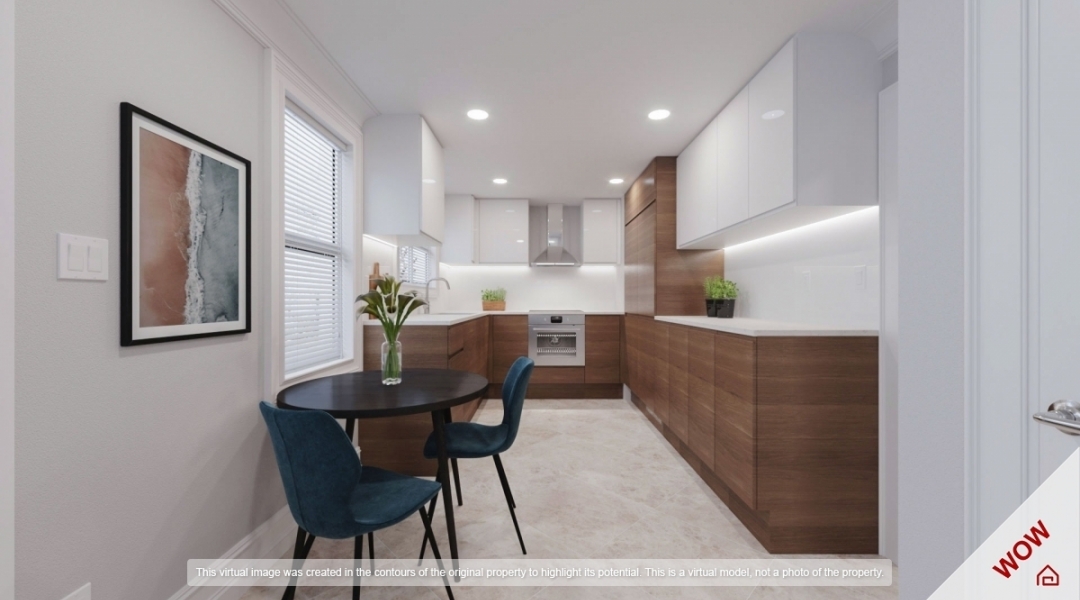 Family Room:
Combining the Living and Dining Room allowed us to free space for a comfortable Family room. We envisioned it as a great place for intimate conversations and relaxing with a book after dinner. Soft pastel colours plush sofas, pillows create a calm and relaxing mood.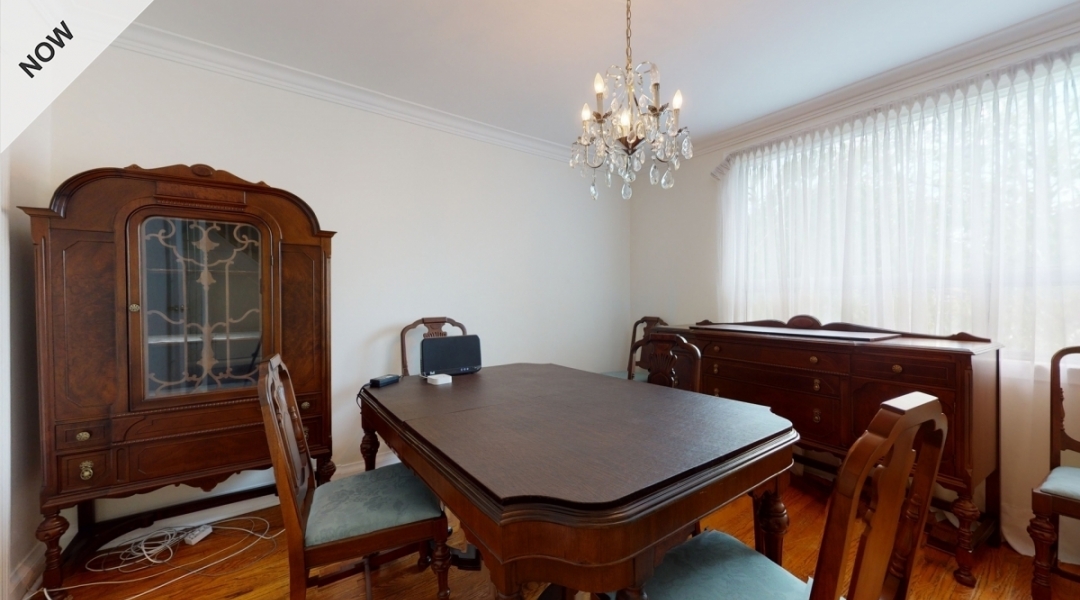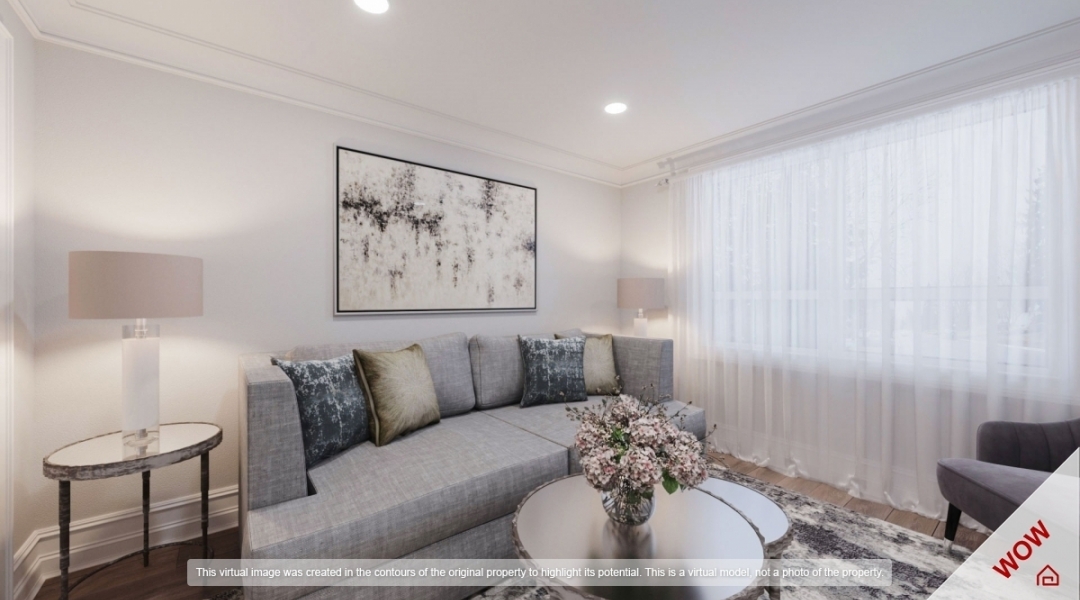 Master Bedroom:
The second floor features a massive 12x 20 feet master bedroom. Even the enormous California King Size bed will be hard to find in this room. Our goal was to better utilize the space while making it intimate, stylish and comfortable.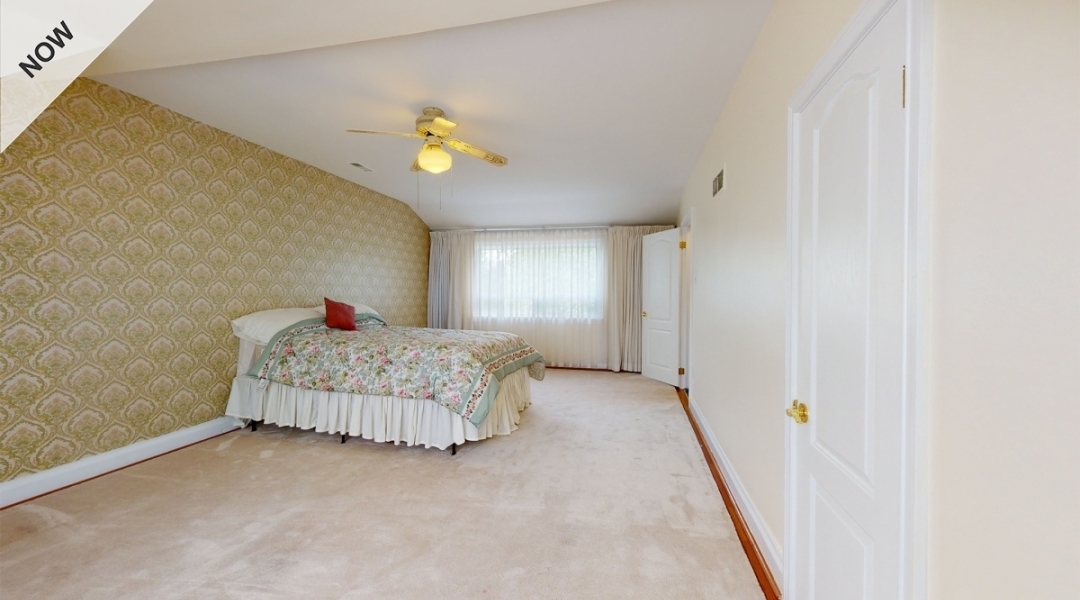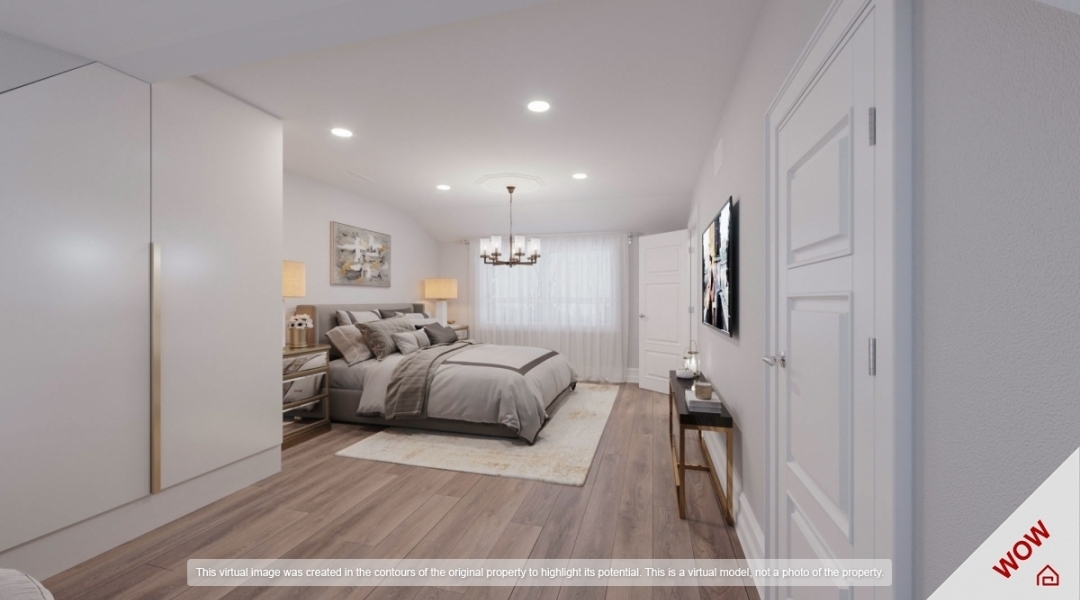 Our team had created a very unique and stylish closet in the alcove. Pastel colours attenuate the environment complementing mirrors, rugs, artwork and chestnut hardwood floors.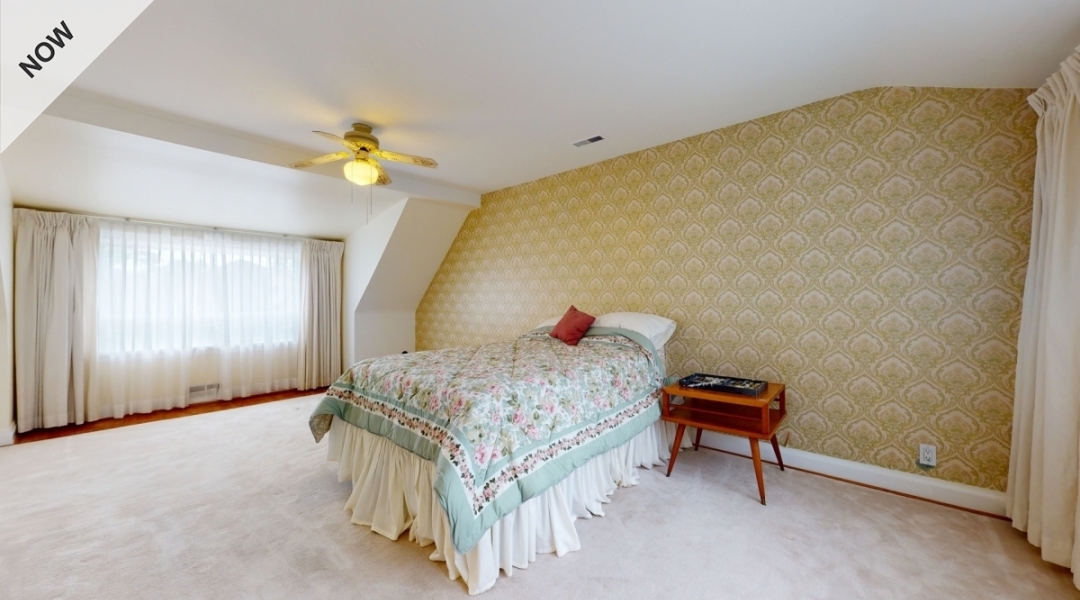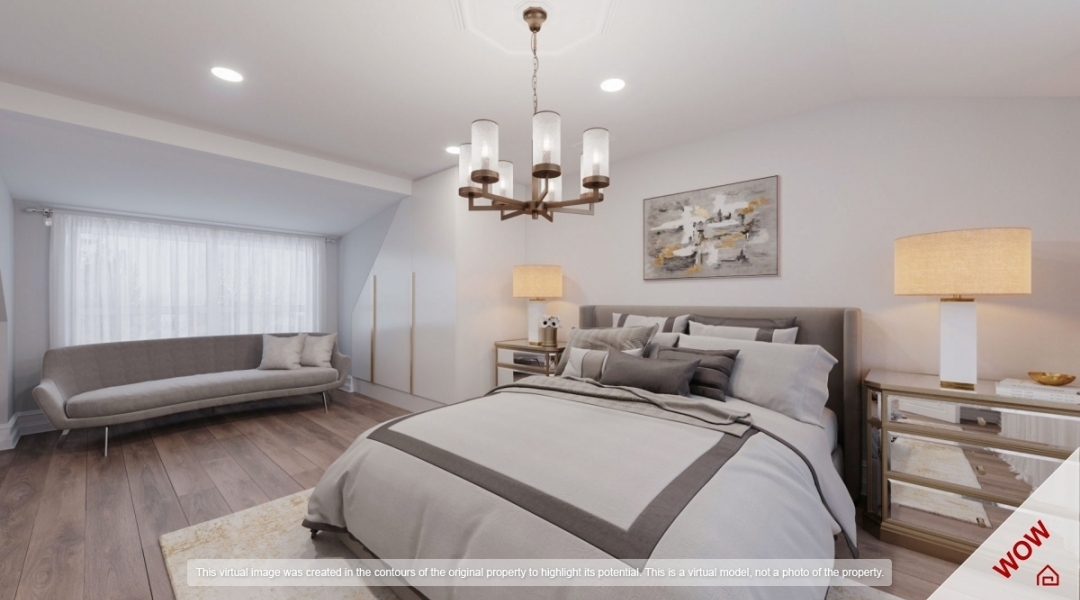 2nd Bedroom:
We turned the Second Bedroom into a little piece of personal heaven for a young lady. The first thing we did was move out laundry out of the closet and relocate it into a bathroom on the same floor. A closet organizer was placed in its place.
We then replaced the carpets with hardwood floors, added crown moldings, baseboards & pot lights. We had plenty of space for a queen-size bed and desk. The soft salmon-coloured window seat was placed to create a tremendous daydreaming spot.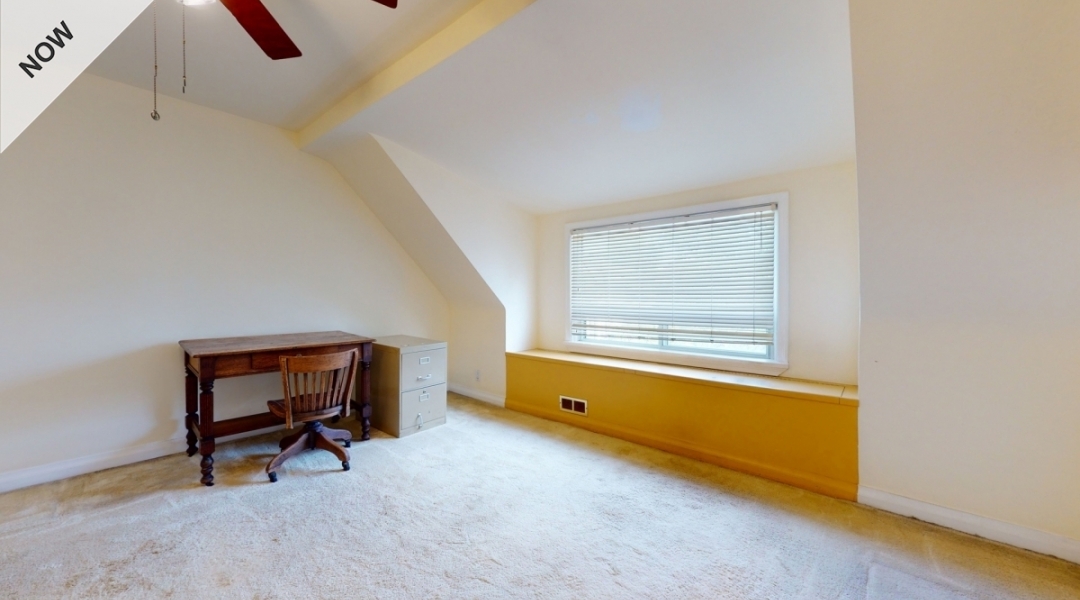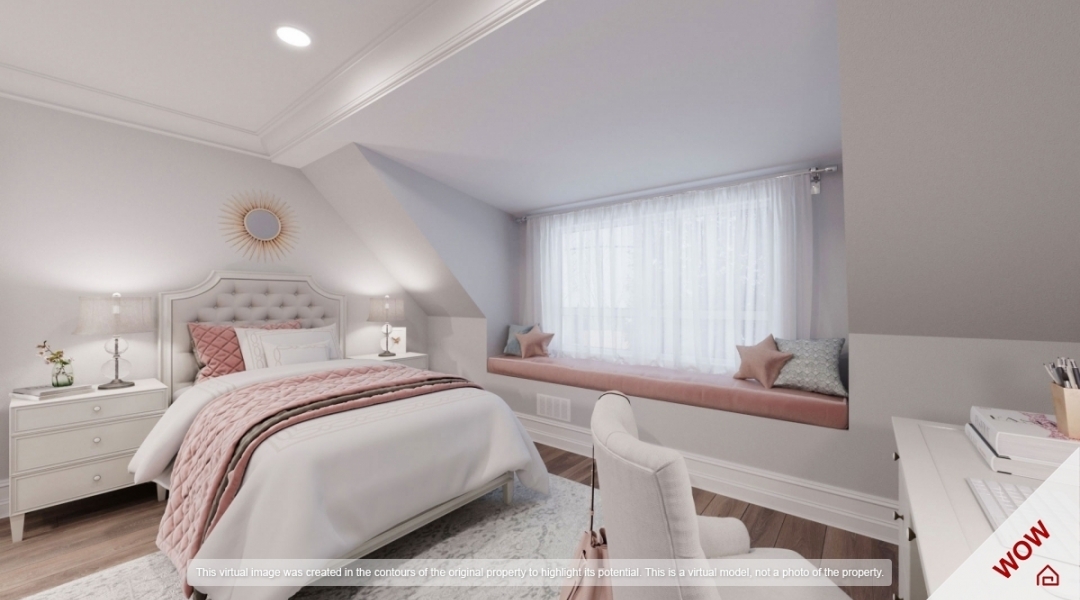 Bathroom:
To help us move the laundry out of the 2nd Bedroom, we had to replace the old shallow bathtub with a modern marble shower. This had opened up space for a washer and dryer.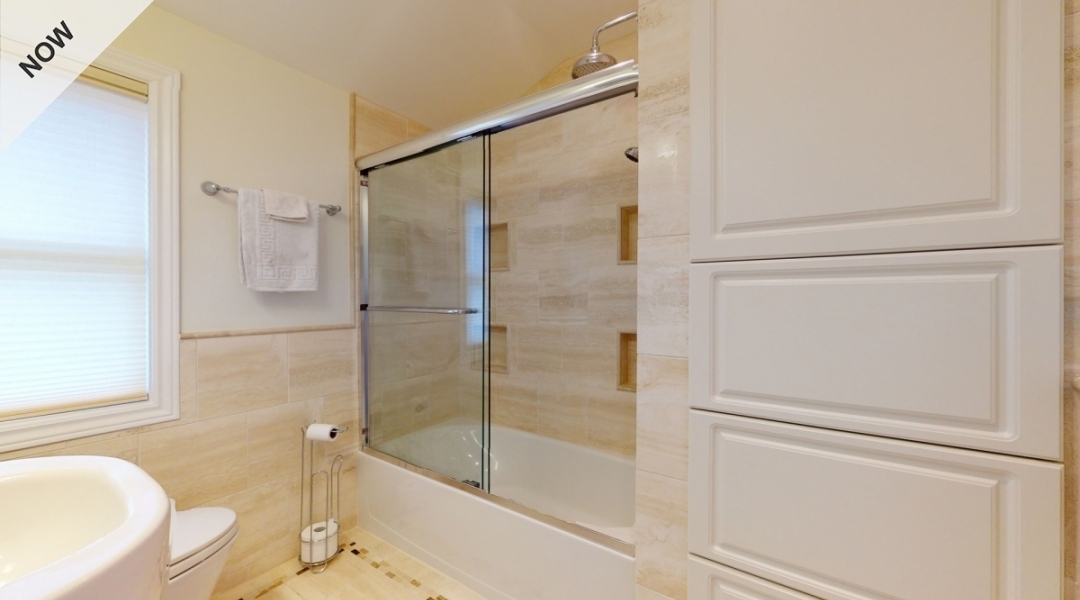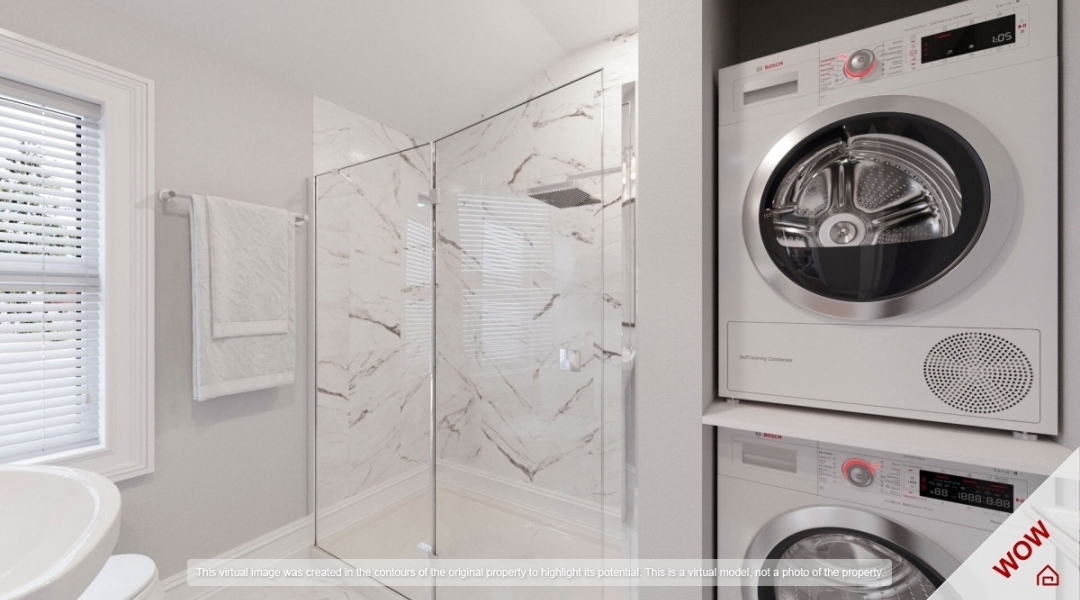 Basement:
Basement features a fully contained rental unit. We had freshened up its look and staged it with fashionable furniture and accessories.